Since 1977, Barbeques Galore has provided high-quality barbecues and professional advice to Australians. Today, Barbeques Galore leads the industry in BBQ retailing and specialises in outdoor furniture and heating, with more than 90 outlets around the nation!
We love grilling; some might even say we're obsessed. It makes sense that we are happy to have the largest selection of BBQ goods, including LPG, natural gas, charcoal, and electric, with reputable names like Turbo, Beefmaster, and the highly regarded Ziegler & Brown.
Our outdoor furniture and accessories, which range from traditional lounge settings to dining sets that can accommodate up to 10 people, have been selected to improve your outdoor gathering experience. You can be sure to locate the ideal piece for your outdoor space by fusing comfort and functionality.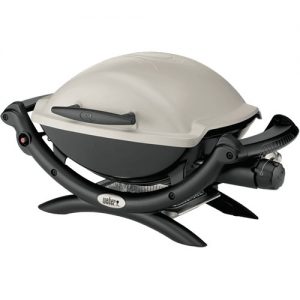 Products Sold at Barbeques Galore Helensvale
Barbeques Galore Helensvale houses Wood Heaters and Barbeques. The staff provides outstanding knowledge and services for all visitors to Barbeques Galore Helensvale. Friendly staff can offer advice for anyone living in suburban areas or rural areas.
The store will not only provide you with the best advice, but also offer current promotions to ensure that you get the most value for your money. This team has many years' experience in Wood Heating and Barbeques. They are experts in wood heating and will offer helpful advice on all aspects of wood heating, from purchase to installation.
The store is located in North Queensland and stocks a wide range of Wood Heater brands, including Norseman and Saxon. There are many wood heaters that can be used in any home. The store stocks the best-selling and most stylish brands, both as freestanding or as insert. They are experts in their field and can give you the best advice on how to choose the right heater for your home. They have the best advice when it comes to installing wood heaters in the area. They will ensure that installers are qualified and experienced to provide the best service. It is important to recommend a certified installer for indoor wood heaters.
The store stocks the largest selection of barbeque brands, including Kamado Joe and Traeger. There are many options for barbeque fuels available at the store, including charcoal, electrical, and LPG. Staff are highly trained in giving advice on the best fuel for barbecuing. We make sure that the pantry is well-stocked with the finest barbeque sauces, rubs, and other essentials. They have the knowledge and skills to make a great barbeque.
Helensvale also has a wide range of outdoor furniture. They have Dining Sets as well as Modular Lounges, Low Lounges, and Lounge Settings. You can see and feel the entire range of products in the store's display area. There are sizes to suit any size home or outdoor space, from a 3 piece set to a 13-piece dining area. You can make your outdoor space the perfect place for entertaining.