Last updated: 29 July 2022
Barbecuing is a process that requires proper temperatures to cook your meat to perfection. A meat thermometer, temperature probe, or guage are highly recommended for measuring both the temperature inside the bbq as well as the internal temperature.
So what meat thermometer is the best?
The range of probes and guages on the market these days is incredible. Something to consider when purchasing a probe is whether you require:a single or dual probe,
a single or dual probe
iphone/smartphone connectivity
rechargeable or battery operated and
either digital or not.
In this article we will review a range of temperature probes and guages readily available on the market today.
5 Best Meat Thermometers in Australia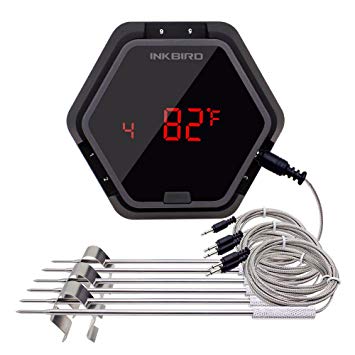 Meat Thermometer Comparison Table [2022]
A meat thermometer is a must have for anyone serious about cooking quality low and slow BBQ. Knowing the internal temps of both your grill and your meats will make a huge difference to the end results. I use a range of meat thermometers for every cook I do. – Allan Ainsworth, AmericanBBQAustralia.com.au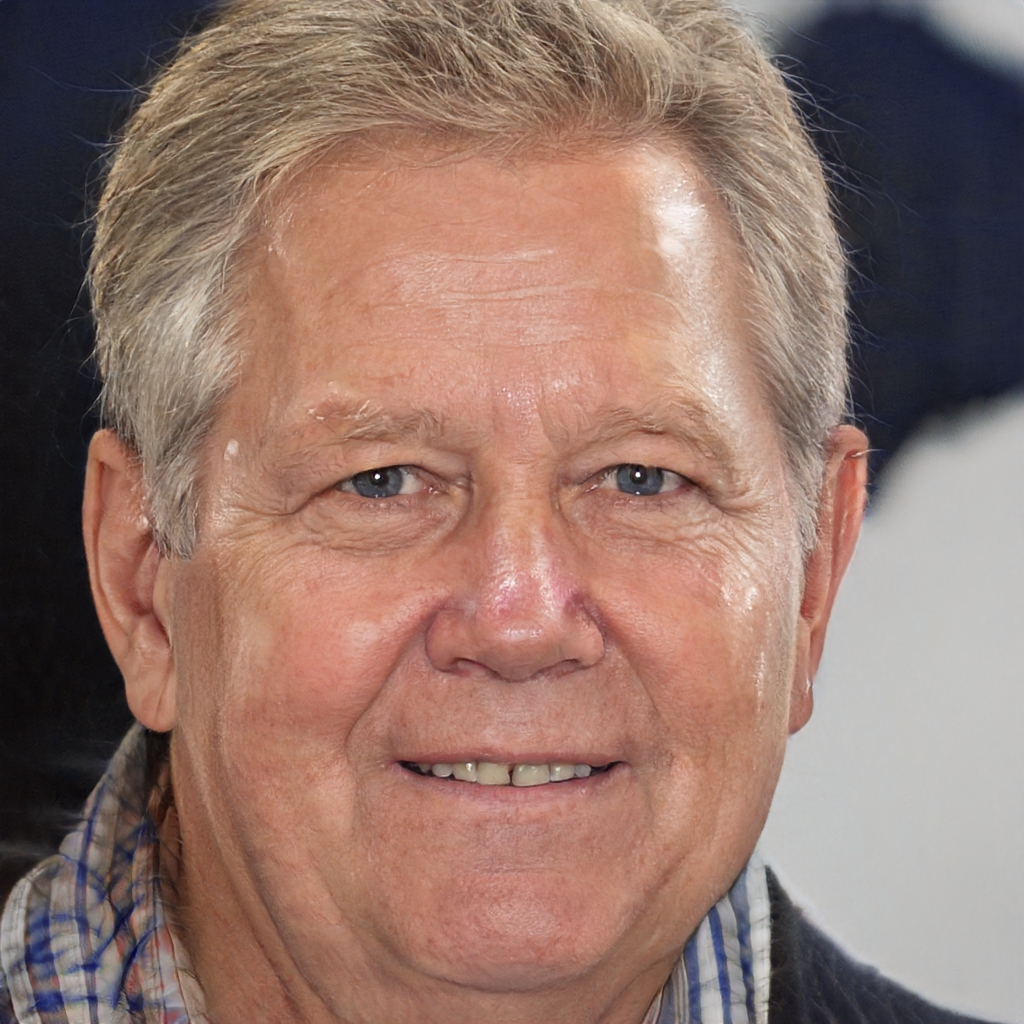 Best Meat Thermometer For BBQ [Reviews 2022]
Inkbird IBT-6X 6 Probe Digital Meat Thermometer
Excellent unit at an amazing price! You can take full control of your barbecue with 6 probes. The Bluetooth 50m/150ft range wirelessly connects to your smartphone. The unit is easy to use and can display temperature in Centigrade or Fahrenheit. It also has a temperature range from 0300degC to 0572degF (continuous monitoring). You can monitor multiple meat temperatures and different areas of your barbecue/smoker with ease thanks to the 6 probes.
Works With:
iPhone 4S or later
iPad 3rd generation and later
iPad mini and later
iPod touch 5th generation and later
Requires ISO 7+
Android 4.4+ devices with bluetooth 4.0 module
Package Includes:
1 x Bluetooth Thermometer (Battery not included)
6 x Probes
1 x Manual
This is a fantastic little device that you won't be disappointed with, especially considering the price. Get one today to see for yourself.
6 probes are available to monitor multiple meats and the internal temperature of your bbq.
app connectivity
well known brand, good support
Weber iGrill 2 Dual Probe Bluetooth BBQ Thermometer
This unit is great! Being able to monitor up to 4 temperatures simultaneously is definitely a huge advantage over other devices. It makes grilling so much more enjoyable. Weber products offer the added convenience of quality products with excellent service and support. You can use the unit immediately with two probes. The free Weber app is also available on iTunes and Google Play.
The iGrill2 can also be used to set the temperature. It has a temperature range of -22 to 572 degrees Fahrenheit. The iGrill2's wireless range of 150ft allows you to easily navigate around your house or pool and still monitor your temperature. So grab a beer, relax and enjoy watching the footy.
The product is simple to use and has a nice, sophisticated design. The autoshutdown feature will prolong the life of your batteries and the possibility to use up to four probes is a big selling point.
Weber iGrill Mini Bluetooth BBQ Thermometer
Weber iGrill is a small gadget that allows for easy grilling. The unit is high quality, as you would expect from Weber. It also provides accurate temperature readings. The loud alarms make it easy to hear when your smoker or meat has reached the right temperature. The iGrill comes with presets that make it easy to prepare pulled pork. The iGrill's compact, sleek design and wide temperature range make it a great addition to your family grill. You might want to consider other devices if you don't want to rely on your smartphone.
Easy to use and great results
App integration with presets
Single probe
Requirement for smart phone
Maverick iChef 2 Probe Meat Thermometer
NEW MODEL AVAILABLE – MAVERICK XR-40
You can grill with confidence knowing that you won't overcook! The iGrill device's bluetooth thermometer is a smart addition. The app will notify you when your meat is ready so that you can relax and enjoy your time, rather than spending hours watching your meat. Similar specs to the iGrill, the ET-735 supports up to four probes. It also has a 160-foot range. Temperature ranges from 32 to 572 degrees Fahrenheit. They are waterproof so it is easy to clean them. However, they are delicate and should be taken care of. You can purchase additional probes.
This device is very similar to the iGrill. You can easily download the app from your phone's app store. To access the iChef's 2 x AAA batteries, you will need a small phillips screwdriver.
Maverick Wireless BBQ ET-733 Black Dual Sensors Long Range
NEW MODEL AVAILABLE – MAVERICK XR-40
The most widely used BBQ thermometer! You'd have found a lot of information about the ET-733 if you did your research. For a long time, it has been the most preferred choice for BBQ teams and home chefs. Many people have reviewed it on BBQ forums, with many positive reviews. Dual probes make it possible to simultaneously monitor the temperature of your bbq and your food. The probe wires measure 91cm in length and can withstand temperatures up to 380F. Many online stores stock replacement probes so that if there are any issues you can get them replaced quickly. The ET-733 has 15 presets. It has 6 preset temperatures for Beef and Veal, Lamb, Pork and Chicken, and 9 BONUS preset temp. The unit also stores settings even when it is turned off.
Pros and home BBQ lovers alike love this device. It is definitely worth the effort.
MEAT THERMOMETERS AND TEMPERATURE PROBES – BUYERS GUIDE
Shelter and food are two of the most basic human needs. They have done everything they can to meet these basic needs. They have used many different techniques and tools to meet their needs. They have also transformed their eating habits and lifestyles. All over the world, processed foods are now very popular. They save us time and energy. To enhance the flavor and aroma of food, different tools are used such as meat tenderizers and drying machines. In the past, cooking tools were not available and food was cooked for a set time. Humans realized later that overcooked foods can have adverse effects on their health. They developed tools to monitor the temperature of food.
WHAT IS A BBQ MEAT THERMOMETER?
A BBQ thermometer is the tool to monitor the temperature of the food that is being processed. In other words we can say that it is the tool which really tells us what is happening inside the processor. Nowadays, these thermometers are considered as necessary for food processing as forks and knives are considered important. There is an alarm in these thermometers which warns the user when the food is cooked. It minimizes the chances of overcooking. The research has proved that millions of people across the world die of eating overcooked foods. With every passing day, their importance is increasing as people are becoming more conscious of eating fairly cooked food.
WHY ARE BBQ MEAT THERMOMETERS USED?
It is a scientific fact that the meat we eat consists of about 75% of water. Cooking meat at an estimated temperature without any thermometer may destroy the nutritional contents in it. This means that in order to enjoy the real taste of the meat, we should cook it at such a temperature and time that one third of water should be present in it. This not only increases the taste of the food but also maintains its nutritional benefits. Thus, BBQ thermometers are used to retain the taste and nutritional benefits of the food.
DIFFERENT KINDS OF BBQ THERMOMETERS
Research has shown that meat can cause illness if it is not cooked to a certain temperature (above 70 degrees Celsius). We use a variety of BBQ thermometers to determine the temperature of the meat. A Weber Q barbecue grill will have a built-in thermometer. However, these are not the only types of thermometers available. These are the most popular types of BBQ thermometers used around the world.
1. THERMAPEN BBQ THERMOMETERS
This BBQ thermometer is most widely used and shows the temperature of the meat with extreme accuracy. The probe can be used to reach the middle of large pieces of meat. The thermometer is waterproof and can be used anywhere without fear. The thermometer is quick enough to show the temperature in just two seconds. The thermometer can also be used to measure temperature in Celsius and Fahrenheit. The thermometer was introduced for the first time in 2015. It has seen many improvements. It can display the temperature from -58 to 572 degrees Fahrenheit, and -50 up to 300 degrees centigrade. The device has a large display that displays the temperature. This display can also rotate as it rotates.
2. THERMOPOP BBQ THERMOMETER
Another small, easy-to-use BBQ thermometer that also comes with a clip to keep it in your pocket. The probe measures approximately 4.5 inches and can detect temperature in 6 seconds. The display can be rotated and converted to Celsius and Fahrenheit scales. The backlight automatically switches off when the temperature display is turned off. The thermometer was developed in 2013 and is now splash-proof. It can display the temperature from -58 to 572 degrees Fahrenheit.
3. INSTANT READ DIGITAL THERMOMETER
Another very accurate thermometer, this one comes with a sleek probe as well as a Meat magnet. This thermometer can measure temperature in 6 seconds and has high accuracy. The probe becomes waterproof if it is covered. The probe can also measure temperature between -58 and 572 degrees Fahrenheit.
4. CHEFALARM BBQ THEMOMETER
It also has an alarm and is a great BBQ thermometer. This means you can leave your kitchen until the alarm rings. The accuracy of this BBQ thermometer is slightly lower than the other models. It may show a difference of up to 1.8 degrees Fahrenheit. It also comes with a probe that is long enough to withstand temperatures up to 700 degrees Fahrenheit. Because its probe is too sleek, it can be used as an instant thermometer. You can set the alarm to low or high temperature.
5. WIRELESS DUAL PROBE THERMOMETER BBQ THERMOMETER
These modern BBQ thermometers are easy to use and monitor. Two probes can be used to insert the probe into the meat, one in the oven, grill, smoker, or in any other cooking environment. Dehydrator for making jerky. The following is an example of a multi-probe thermometer: Inkbird IBT-4XS. This BBQ thermometer has a transmitter module and a receiver module. The receiver module can be taken with you to your living room. The transmitter will send radio signals to the receiver module when the temperature limit has been reached or the cooking is complete. You can then see what's happening in your kitchen on the display. It can measure temperature in just seconds.
6. INFRA-RED LASER GUIDED GUN BBQ THERMOMETER
This BBQ thermometer looks like a gun and works by infra red rays. It is best to use it on dark surfaces in order to get accurate results. The shininess of stainless-steel surfaces can cause it give incorrect temperatures. The thermometer comes with a meat temperature guide magnet. It can measure temperatures up to 1022 degrees Fahrenheit.
BENEFITS OF USING MEAT THERMOMETERS FOR BBQ
There are many benefits to using BBQ thermometers. Their use is growing with the passing of time. These are the top benefits of using thermometers.
Remedy for Food borne Illness
Prevents Overcooking meat
Eliminates Guessing
Help in Food Serving
Reheating Food
1. FOOD BORNE IllNESS: A REMEDY
The use of BBQ thermometers is useful for the treatment of food-borne illnesses. Unknowingly, this illness kills many people each year in nearly all countries. Foodborne illness can be caused by either overcooked or undercooked foods. Because they prevent overcooking or undercooking of food, BBQ thermometers can be a great solution. It allows you to cook meat at a specific temperature and for a certain time, preserving its nutritional content. Different types of meat can be cooked at different temperatures. This kills any bacteria and eliminates the risk of food borne disease. Chicken is typically cooked at 160 degrees centigrade while lamb and beef are usually cooked at 145 degrees centigrade.
2. PREVENTS MEAT OVERCOOKING
Up until the advent of meat thermometers, overcooking was a problem. The touch and color of cooked meat were the only methods used by people to determine its quality. The water content of overcooked meat is reduced and it becomes dry and tough. The meat's taste will suffer from this toughness. This is where the BBQ thermometers come in handy. These thermometers not only cook food at the right temperature, but they also preserve its nutritional content. A BBQ thermometer ensures that meat is cooked to a tender, juicy texture and retains all its nutritional benefits. The perfect BBQ thermometer for cooking. Cooking on a portable gas barbecue Or using offset smokers.
3. ELIMINATES GUESSING
A BBQ thermometer makes it easy to know the temperature of your meat. It is possible that two pieces of meat may not cook simultaneously. Guessing is time-consuming and may result in cooking times that vary between two pieces. We can use a BBQ thermometer to cook all meats at once while maintaining the same temperature.
4. FOOD SERVING HELP
Thermometers for BBQ have been useful in food preparation. Because you can check the temperature before cooking, If meat cools, bacteria is growing on it. Food that is cooked at a good temperature has a rich taste and aroma.
5. REHEATING FOOD
The importance of BBQ thermometers has also been recognized in the reheating of food. These thermometers ensure that food is heated at the right temperature to preserve its nutritional content and softness.
HOW TO USE BBQ THERMOMETERS WITH MEAT
The majority of meat thermometers can be used in the same way. They all come with a small or a long, sleek temperature probe. This probe can be inserted into the middle of the meat to display the temperature. These thermometers can show the temperature in a matter of seconds. To make these thermometers last long, you need to take certain precautions. These are:
Never leave them out in the rain.
Do not drop them, as they could cause damage.
It is also important to keep it within the temperature ranges.
Do not smash the cable as it could break from the inside.
The probes may not work if they aren't kept clean and dry. To avoid any problems, it is a good idea to buy extra probes.
Clean the probe regularly to remove carbon from the tips. You should also clean all other parts of the probe regularly.
When not in use, keep them in the original packaging.
Combine the tips above with the information from our to Use a Bbq Thermometer post, hopefully you will be able to start barbecuing with a meat thermometer. hopefully this will be enough for you to confidently start barbecuing using a meat thermometer.
POPULAR QUESTIONS ABOUT MEAT THERMOMETERS
CAN YOU LEAVE A MEAT THERMOMETER IN THE MEAT WHILST COOKING?
It depends on what type of thermometer you have. The meat should not be left unattended with digital instant-read thermometers. You should only insert them and leave them in until the meat reaches the desired internal temperature. You can leave probe thermometers in the meat. Cooks often use multiple probes to check the temperature of the smoker or grill.
HOW DO DIGITAL MEAT THERMOMETERS WORK?
Digital thermometers are made from a probe that has an electric current running through it. Digital thermometers measure the resistance of this current and convert it to digital temperature readings.
WHAT IS THE BEST THERMOMETER TO SMOKE MEAT?
A digital thermometer that has multiple probes is ideal for smoking meat. You can choose to have one probe to monitor the temperature of the meat and another to monitor the internal temperature of your bbq. It allows you to monitor temperatures without having to open the smoker lid or release heat.
WHAT LENGTH DOES AN INSTANT READER THERMOMETER TAKE TO COMPLETE?
A thermometer that can be read instantly is not always accurate. A thermometer that reads accurately takes between 10 and 30 seconds. Every brand has a different time requirement so make sure to read the instructions.